We are a leading manufacturer of frozen and refrigerated products
HOSSA family, s.r.o. is a leading manufacturer of frozen, floury and crumbed products intended for both Slovak and foreign markets. The products are characterized by their uniqueness, first class quality and delicious flavor. The manufacturing part of the company is certified, approved by the relevant state authorities and meets EU requirements.
In November 2009 a new production hall was opened in the industrial park in Matejovce. Opening new production areas has enriched our production program and assortment: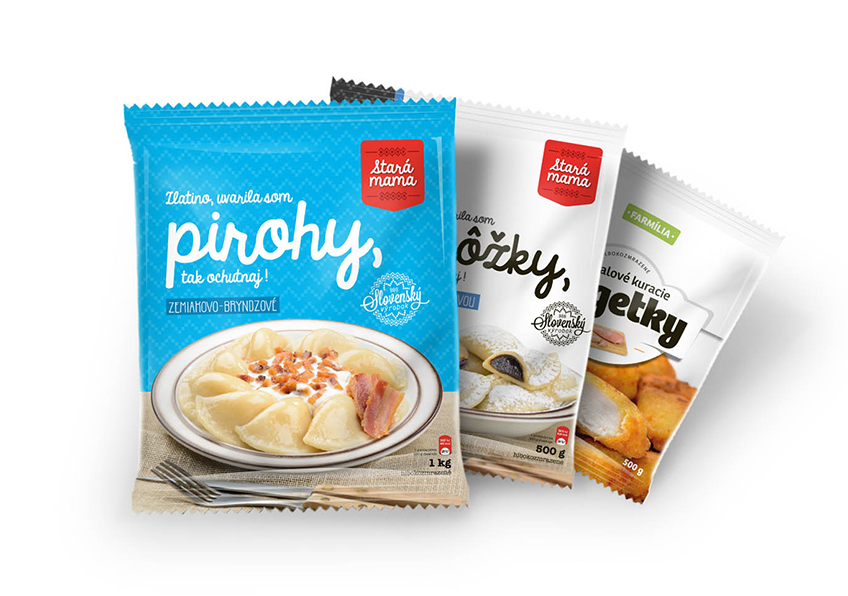 Production of semi-finished
floury products
Modern assembly-lines for pierogi production
8 dumplings and potato dumplings making machines
Daily production up to 15 tons
High professionality of all employees
New calibration line that allows accurate calibration and variation
Professional level of manual calibration, vacuum packaging of selected products
Modern meat skewer machine
High quality professional meat processing
Production of crumbed meat, cheese and vegetable assortment
State-of-the-art technology of American production
Quality raw materials and coating mixtures used in production

Would you like to cooperate with us?
Don't hesitate to contact us